Elections. Ethics
Working together in harmony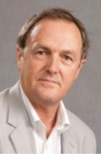 Barrie Margetts writes: The World Public Health Nutrition Association (the Association for short) is now moving into our third phase, with the election of our new executive committee, now our governing body. A special welcome to Emilia Sanabria as our new membership secretary. Also a special welcome to Christina Black as our new treasurer.
Four members of our Council, which has now stood down, move their responsibilities. Philip James, previously 'without portfolio', has taken on a very central position as projects director – and more about our projects, planned as new core activity, later. Sabrina Ionata, who has done an astounding job as general secretary, is now information secretary, with Geoffrey Cannon as publications secretary responsible as editor of World Nutrition. Reggie Annan, a citizen of Ghana, also previously a general Council member, is now regional secretary with special responsibility for Africa. Fabio Gomes, previously membership secretary, is now external affairs secretary. Roger Hughes is confirmed as professional affairs secretary.
I will be bringing you more news about Association developments next month: in particular, about exciting plans we have made to launch and develop key projects where we believe that the Association has special competence and a lot to offer the public health, nutrition and wider communities.
Some of the Council members who have now retired, have been working for the Association as founder members ever since we began in 2006. These include my long-standing colleague Agneta Yngve, my successor as editor of Public Health Nutrition; Mark Lawrence, a previous general secretary; and Roger Shrimpton, a former UN Standing Committee on Nutrition general secretary. Urban Jonsson, like Roger a former UNICEF chief of nutrition, Nahla Hwalla, who represents the eastern Mediterranean region on the WHO NUGAG nutrition committee, Maria Daniel Vaz de Almeida, president of the 2010 Porto public health nutrition conference, and Harriet Kuhnlein, who with Catherine Geissler has done a phenomenal job as co-convenor of the Rio2012 programme committee, have also stood down. We will continue to call on their advice and guidance. On behalf of the whole Association membership, thank you.
Partnerships
Attached here, is a note written to UN secretary-general Ban Ki-moon. It is about the vexed issue of 'public-private partnerships'. The Association has put its name to this note and let me explain why.
I am sure that all of us in the public health nutrition community are firmly committed to the need for concerted action, to prevent and control chronic non-communicable diseases. The very rapidly rising rates of obesity, which Philip James writes about this month, show in the most visible way that we are faced with a world crisis. Clearly governments, health professionals, civil society organisations and other actors, need to work together.
What about industry? Well, here there is controversy. Some people in our community believe that it is essential to partner with industry. But what about those sectors of industry whose food products, consumed in typical quantities, are a major cause of the problem we all want to solve? Is it reasonable to expect corporations who are formally bound to increase sales and profits on behalf of their shareholders and the financial markets, to agree to plans and actions that will reduce their profits and sales? For the fact is that heavily processed fatty, sugar or salty products made more money for corporations than do fresh vegetables and fruits. We believe that these corporations should not be involved in policy formulation. Once policy has been agreed then it may be possible to partner with corporations to implement the agreed policy and plans of action.
Recently the NCD (non-communicable disease) Alliance, proposed to the UN and WHO in particular, that a new 'Global Co-ordinating Platform' be set up to progress commitment made at last September's UN high-level meeting, to prevent and control NCDs. The NCD Alliance mainly represents the entirely legitimate interests of professional bodies in the fields mainly of diabetes, heart disease, cancer and respiratory diseases, and has been supported in its important work by the pharmaceutical industry. The NCD Alliance now proposes that the new Platform should include industry, which in practice means corporations that manufacture processed food and drink products, and their representative and allied organisations, as main partners. It also has supported the position that industry representative bodies can be classified as and work as coming from civil society.
We cannot agree to this. Such a public-private partnership could never be in the public interest and by its nature could never make real progress to reduce obesity and chronic diseases. History shows that the effect would be to block progress – and I write as somebody with a lot of experience of frustration in Britain, my own country. This is why the World Public Health Nutrition Association has signed the letter now sent to the UN Secretary General. I hope that all of you who read this support our decision, and will also do what you can to ensure that partnerships convened by the UN, its agencies, and national governments, are in a position to make agreements and to act in the public interest.
2012 October HP1. Elections. Public-private partnerships
Working together in harmony
Respond below please