World Nutrition
Volume 3, Number 1, January 2012
Journal of the World Public Health Nutrition Association
Published monthly at www.wphna.org
The Association is an affiliated body of the International Union of Nutritional Sciences For membership and for other contributions, news, columns and services, go to: www.wphna.org
Editorial
Listening to our members
Access pdf of this editorial here
Access pdf of this month's commentary here
We write at the end of one year, in this issue of World Nutrition that has currency for the first month of the next year. So it's a good and proper time for reflection and resolution. This is the eighteenth issue of WN. We start with acknowledgements and thanks to our contributors, almost all of whom are members of the World Public Health Nutrition Association (the Association) or else who are qualified to join.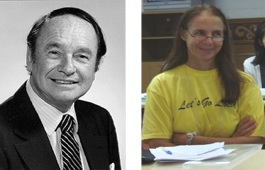 We also commemorate our members and contributors Michael Latham and Lois Englberger (above), both of whom died this year. Their inspiring work, which has done much to protect the rights and entitlements of impoverished populations, is now continued by their networks of colleagues, admirers and friends in Africa and the Pacific region and throughout the world.
A total of 65 authors have published in WN since we began, as shown in the 'previous issues' item on our website. Of these, 13 are from Africa, 16 from Asia and the Pacific region, 7 from Latin America, 15 from North America, and 14 from Europe (1). This is in keeping with our mission to be genuinely worldwide, but is a little misleading. For example, what used to be called 'former USSR', and also the Islamic world, are so far blanks on our map of contributors. So we are not contented. We have more to do. We want to publish substantial contributions in WN and also on our website whose authors come from countries such as Russia, Poland, Iran, Algeria, Kenya, China, Japan, Korea, Thailand, Bolivia, Haiti, Peru, or Afghanistan.
Where are we now?
This is a good question for us as professionals, for those of us who share responsibility for the work of our Association, and also for us as family and community members, and as citizens. These will continue to be very testing and tough times, whatever we do and wherever we live. Do many of us think that 2012 will be a prosperous new year, or that more of us will be enjoying the fruits of stable economic growth by 2014? This is surely unlikely. In any case, isn't it now becoming evident that economic growth in the sense of more money, when the result of more exploitation and more consumption, is not part of any sustainable future, but a main reason for the food, finance, fuel and other crises we face now?
Correspondingly, the period in which nutritionists felt able to make recommendations chiefly based on knowledge of human biology, now feel like a vanished Eden. Very much larger social, economic, environmental and other realities are pressing on us, professionally as well as in our personal lives. Many assumptions we have made about our world and our place in it, and about what is right to think and say, are breaking up, like the Antarctic ice-cap. Considerations such as these will feature in our Rio2012 congress, mounted in partnership with the Brazilian national public health organisation Abrasco.
As an example now familiar to nutritionists, a decade or even less ago it was commonplace for reports on healthy diets to recommend that practically everybody should eat a lot more fish. Would any committee of experts make such a recommendation now, well aware as we all are now, of the state of the stock of ocean fish? This seems unlikely. But what should they propose instead? As another example, how much sense does it make to say that African populations should consume adequate varied traditional diets, when so many sub-Saharan farming communities are close to destitution and are obliged to use their land to grow flowers, coffee or other cash crops for export in exchange for dollars? What real meaning can such a recommendation have? But what should be said instead? Some pertinent questions have no ready answers.
Listening to the South
The Association is an independent network of public health, nutrition and allied professionals from all over the world. What should we be publishing, on our website and in this, our journal? Our first call is to you, our readers. What do you think? For a start, those of us who have been born, brought up and employed in privileged and protected circumstances, will do well to pay attention to the testimony of colleagues who come from, and who may still live in, precarious or perilous parts of the world. Perhaps the most generally useful dietary guidelines for the future will be devised by teams of colleagues who know what it means not to have enough to eat.
Who we are and what we do
What part can the Association and our members play – in our world now, as well as in the pages of our publications? One response to this question is to set out our agreed purpose, developed since the foundation of the Association at the first world conference on public health nutrition held in Barcelona in 2006, and available always within the 'About us' section on our home page.
The statement begins by addressing who we are and what we do. 'The World Public Health Nutrition Association… is the voice of public health nutrition as taught and practiced worldwide. It is created at a critical time in history, when the need for collective action in the public interest is most urgent and pressing. We promote and strengthen public health nutrition, as a profession and discipline with responsibility to understand, protect and improve nutrition-related population health and well-being'.
Next, who do we work with? ' With our members, we encourage policy-makers and decision takers, at all levels from global to local, to promote equitable and sustainable access to adequate, enjoyable, appropriate and nourishing food. This is essential for population health and well-being, and also for social, cultural and economic integrity, and to conserve the living and physical world'.
Then, what are we part of, and what do we stand for? 'We are part of the professional movement now committed to advocate and ensure effective public health policies and actions. Our work includes accumulation and assessment of evidence, and also judgement and action when evidence is adequate, especially in urgent and critical situations. We confirm that good health is a human right, and we follow ethical principles, including those of transparency, equity and respect'.
And then, how do we support our members? ' We work to ensure a well trained, resourced and organised profession, aware of the environmental, social, political and economic as well as the biological and personal determinants of disease, health and well-being, and what these imply for research, advocacy, policy, and action'.
Do these statements make full sense now? Or do they now need some revision? We look forward to your comments and suggestions. After all, we are living in what is now so clearly an intensely critical time in human history, where less and less of what we have learned or have taken for granted is a certain guide to thought and action.
Specialist professionals, such as those concerned with public health, nutrition, and the two together, are no longer shielded from wider realities. All of us who work respectfully with impoverished communities, with the intention of supporting their right to self-determination, know this already. The difference now, is that perhaps we should realise that families constantly on the edge of hunger may understand the nature of public health nutrition in some ways better than highly-trained professionals. To be authentic and reliable, policies and interventions need to be derived from and supported by the concrete realities and actual experiences of the people most directly affected.
Listening to our members
These are general considerations. In looking ahead and planning, we can begin by listening to our members, whose accounts of their life and work published as profiles are organised and edited by Isabela Sattamini. Here follow extracts from four eloquent recent profiles.

This month we publish the profile of Paul Aryee.(above). He says: ' I was born in Accra, the capital city of Ghana, but I grew up and have lived a large part of my life in Tamale, the northern capital'. He remembers a happy early time of life. 'While growing up I remember enjoying a variety of sumptuous dishes, owing to my mother's culinary expertise. These dishes were prepared from foods abundant in the region. I grew up oblivious of hunger and malnutrition….
'It was difficult for me at the time to reconcile the prevailing hunger and malnutrition especially in children with the availability of a wide variety of foods cultivated by most households. It was common for children to die from malnutrition and other closely related causes, and I counted myself fortunate. I first became aware of the importance of nutrition at secondary school. I was then a dining hall prefect, and there was famine in the region as a result of a drought the previous farming season. School meals were drastically reduced and most students had to resort to various coping mechanisms in order to survive. School was shut down for a while, and when it re-opened many students showed signs of malnutrition'. Of his later experience, he says: 'I was hit by the realities of life, and saw how poverty, illiteracy and many socio-cultural factors interplayed in the development and perpetuation of malnutrition'. What will impress any reader of this testimony, is that his professional engagement springs from his personal experience and philosophy.

Seva Khambadkone (above), whose profile we first published in November, is working at Ohio State University. She also remembers happy early years: 'My fascination with food was ignited when I was very young, through childhood summers spent in India. I still vividly remember mornings peeling ruby pomegranates with my grandfather, lunches of hot kalva oysters with dry spice coats that burst the sweet-salty taste of sea into my mouth'. But then 'I remember the first time I was addressed by a street beggar, a young girl who called me didi (elder sister) and asked me for money for food'.
And what did this tell her? 'This juxtaposition of feast and famine remained with me. As an entering college student I began public health service in Nicaragua and immediately noticed nutrition as a root cause of many of the health issues I observed. … On a second trip to Nicaragua I began a research study on barriers to childhood nutrition in the impoverished region of Rancho Grande… When through my work I became close with a girl with reduced cognitive ability due to severe early malnutrition, my interdisciplinary passion for public health nutrition was solidified'. Again, what shines through, is professional commitment springing from personal experience.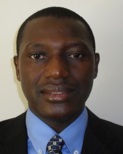 Dia Sanou, now at the University of Ottawa, writes in his member's profile, which first went on-line in September: 'I was born in a rural community of Upper Volta, now Burkina Faso. I guess when you grew up in a remote community, everything seems normal until you get exposed to a new learning and cultural experience. In my village, people were fatalist. They strongly believed that there is nothing humans can do to avoid death since the will is that of the Lord. For them, a disease including malnutrition was not related to biological factors under human control, but most often to sorcerer or ancestor punishment'.
He goes on to say: 'As soon as I gained scientific knowledge at school, I started questioning this perception. I was particularly confused by traditional interpretation of some issues such as goitre, kwashiorkor and malaria. At the same time, I was fascinated by traditional strategies used to address some issues and how some of them can be linked to scientific concepts. I then planned to become a medical doctor to further understand disease and help to reduce the high mortality rate. However, it was too expensive for a rural student to complete a seven year university degree without a scholarship'.
So what did he do then? 'As an alternative option, I decided to study biology at the University of Ouagadougou to better understand the human body and its diseases... I then realised that nutritional deficiencies were so widespread in my country that the only way to make a significant contribution was to address the problem in the entire population, always keeping in mind traditional perceptions'. A theme here, is the need to continue to respect original and traditional culture.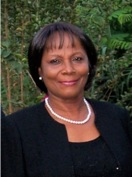 A fourth profile comes from the distinguished Nigerian scholar Elizabeth Okeke, above. She writes: 'I was born in a low-income country in a rural village. I therefore experienced some measure of poverty and all its ramifications. I also lived at a time of civil war and so I saw children and mothers die. This experience has not left me. I wished we could turn the hands of the clock back, but it was not possible'.
Now a professor at the University of Nigeria, she says: My journey started over 33 years ago in the hilly, serene and idyllic community of Nsukka in Enugu state... My interest in the lives of indigent and malnourished people in Nsukka prompted me into the practice of community and public health nutrition'. After time in the US she came back in 1978 and 'I worked and toured all the health centres in the rural communities of the Nsukka local government area. My philosophy is to see how we can use our traditional foods to improve the nutrition and health of the indigenous groups in our communities'. Like so many professionals from the South who choose to return, Elizabeth also remains committed to understanding and promoting the culture and cuisine of her own country. Another theme in these profiles is that the state of food and nutrition in Africa was better in the past.
None of this here is meant to romanticise the more impoverished parts of the world. Nor is it meant to suggest that the dispossessed always know best. We are certainly not suggesting that the current edifice of food and nutrition science has no sure foundations. But as well as respecting all that has been carefully worked out for the past half-century and more, we are suggesting that principles that are directly derived from concrete experience are now most likely to be reliable.
Here, surely, one core purpose for World Nutrition and our other publications becomes clear. We need to pay attention to you our members, and this implies publishing what you have to say. Will new general ideas emerge? We think that this is rather likely.
Note
But what does 'come from' mean? Does a New Zealander who works for a UN agency based in Europe, count as 'Asia-Pacific' or 'Europe'? Does a US citizen now working in the UK, count as 'North America' or 'Europe'? The answer is that there is no clear answer. We recognise also that the fact of being a national of a country does not of itself mean that a contribution will have a national flavour.
Acknowledgement and request
Readers are invited please to respond. Please use the response facility below. Readers may make use of the material in this editorial if acknowledgement is given to the Association, and WN is cited
Please cite as: Anon. World Nutrition. Listening to our members. [Editorial] World Nutrition, January 2012,3, 1: 1-7. Obtainable at www.wphna.org
The opinions expressed in all contributions to the website of the World Public Health Nutrition Association (the Association) including its journal World Nutrition, are those of their authors. They should not be taken to be the view or policy of the Association, or of any of its affiliated or associated bodies, unless this is explicitly stated.
2012 January. WN2. Editorial
Listening to our members
Respond below please